Towards a Unified Theory of Techno-Time
We are trying to create a ritual space for personal exploration, to release basic tension. The form that society is forcing you to hold, you can release that. It lets you experience that yourself, as yourself, raw, and to connect to the music and reconnect to life. At a place removed from time. The amorphous space, the cave like atmosphere. This ancient psychedelic ritual, that removes you from the loop of the earth, it removes you from time. — BMG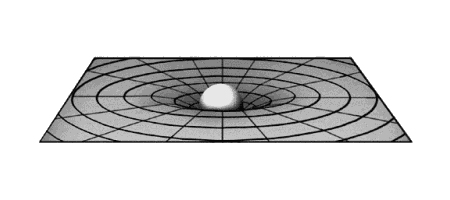 I once saw a video that explained space-time. It involved a bowling ball and a mattress. The jist of it was that objects in space alter the fabric of time. I'm not sure I fully understand this phenomenon. But I feel more comfortable discussing it having attended a No Way Back party.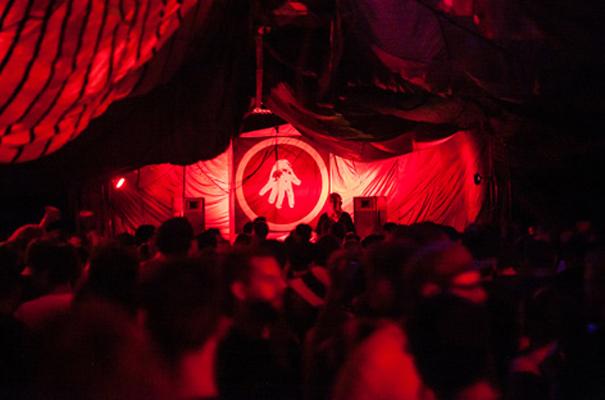 In 2014 I went to No Way Back. I arrived at midnight and stayed for either three days or three months. I'm not really sure. Such is the result of the party's aesthetic: a commitment to the type of affective experience that sucks you in so deeply that your entire sense of time and space is exceptionally fucked. I was subjected to sounds entirely designed to physically strike a sensuous body, sounds that through unrelenting repetition and world-making sound design drastically altered my experience of time, disrupting the linear regulation that has been socially entrained over generations of civilization. Not only did I lose my sense of time, but I'm fairly certain I misplaced my sense of self. My sense of presentness was altered, as was my individuality. I was transformed from a liberal subject into a communal organism. My consciousness was no longer solely of my own, but it now belonged to a larger bodymind——an amoeba-like organism that consisted of myself and the rest of the pulsating crowd. In moments like this, one can lose their subjectivity. And in another setting this would have the potential to supremely troubling, possibly dangerous. But in this case it offered a type of freedom: A freedom from the everyday thoughts, constraints, and rules that regulate the way our bodies move in space. A freedom from the type of aesthetic experiences mass media so prescribes, one in which listening is either made to facilitate consumption or individual contemplation. And a freedom from introspective consciousness that offered a type of ethereality; a purely sensual experience that directed all my nerve endings to engaging sound.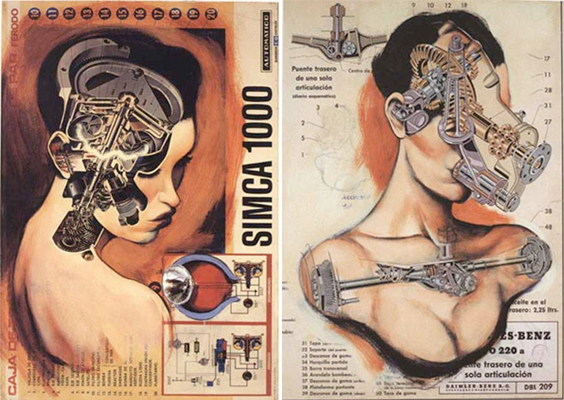 No Way Back is the product of Interdimensional Transmissions, a Detroit-based label that's been releasing ruthless dystopian techno since the heyday of the midwest rave scene. Managed by BMG (Brendan Gillen) and Erika (Erika Sherman), the label is committed to releasing unrelenting techno that (according to its founders) "takes a wide musical lens and incorporates history as a way to find something both pure and new." Formed in 1994, the label was initially created when BMG "heard too many ancient voices in his head."1 The label's early priorities were to champion Ectomorph, a collaboration between BMG and Gerald Donald of Drexciya and later, Dopplereffekt fame. In 1997 Donald left the group only to be replaced by Erika, a techno DJ and producer who had extensive experience as a freeform and jazz DJ in Michigan. Through Ectomorph, amongst other projects, the duo garnered a reputation amongst techno-heads as one of the labels continuing the legacy of second-wave Detroit techno. The label's name speaks to movement and an interaction with that which is not of our world. It speaks to communication with non humans as post-humans. It suggests that through the machines of sound we can return to an experience that is just beyond our horizon. That we can alter what it is to be through the collective experience of sound, technology, and movement. As Ectomorph, Gillen and Sherman release tracks that explore the breadth of techno's history . Ranging from the breakbeat belter of "Fuck Dot Com," to the glitchy bleeps of "Syntehesize Her," to the electro sex of "Insert Another Data Disk," the group's back catalog reminds us of the diversity of techno, a genre that goes far beyond four-to-the-floor kick drums, gritty hats, and reverb-heavy stabs. Ectomorph's releases are not referencing history as much as they are writing it.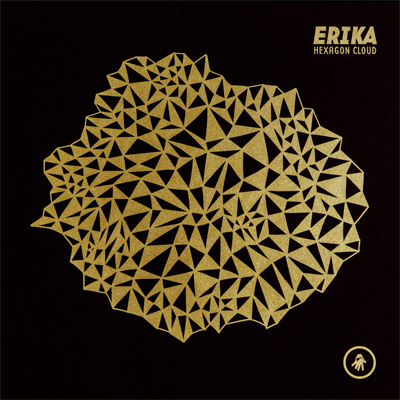 When not releasing with Ectomorph, Sherman produces as Erika. Following in the tradition of 90s Detroit techno, her 2013 LP Hexagon Cloud is a fitting fusion of terror and funk, suggesting a wonderfully groovy post-apocalypse. From the opening electro cluster-bomb of "Early Warning Starfield" to the dubby funk of "North Hex," Hexagon Cloud articulates a post-human future in which all the cyborgs are fantastic dancers. As a DJ, Erika is a harbinger of this future. As BMG once said, she's "pure id," a person who is always "just tearing up the floor with devastating music, taking no prisoners, and burning down your village."

The last five years has seen Interdimensional Transmissions and No Way Back expand their ranks, forming an especially tight connection with the Brooklyn label and collective The Bunker.2 Amongst the notable collaborators is Patrick Russell, a Detroit-bred producer and DJ whose performances seek a "sonic dialogue" between genre, history, and aesthetics. His remix of Codine's Expandalator is particularly rich, sounding as if Basic Channel was trying to prevent ghosts from breaking into their studio. Similarly, Chicago's Justin Long follows in the tradition of midwest master selectors. A Senior Resident at the famed Chicago club Smartbar, Long is celebrated for his diverse and genre-bending sets performances that highlight his fluency in electronic music history. Check out his Smart Bar Mix (#38) for the Hugo Ball's Two Year Anniversary for just a taste of his range. FIT Siegel is another frequent Interdimensional Transmissions collaborator, championing the notion that Detroit artists should be making music for Detroit. A notable DJ and remixer, FIT's Detroit bonafides are without doubt; he studied with Mad Mike Banks and released on Omar S' celebrated FXHE label. As a producer FIT is not ashamed to get sentimental. His track "Carmine" is a work of profound warmth and introspection; one of those special tracks that remind you why liking music ironically is a waste of time.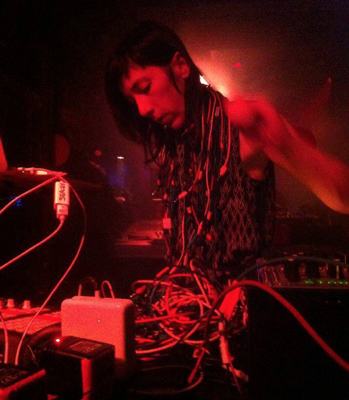 In a similar vein is Christina Sealey, a frequent No Way Back conspirator. One half of the legendary Canadian techno duo Orphx, Christina's performances and productions with Richard Oddie are pummelling and hypnotic. Fusing industrial, noise, and techno, Orphx pushes listeners towards an immersive experience of sound, one that engenders the type of experiences so celebrated at No Way Back events. While their back catalog is extensive (two decades worth of mind-melting EP), their 2014 track "What Will Burn" is of particular note for its characteristic slow burning development and sinister affect.3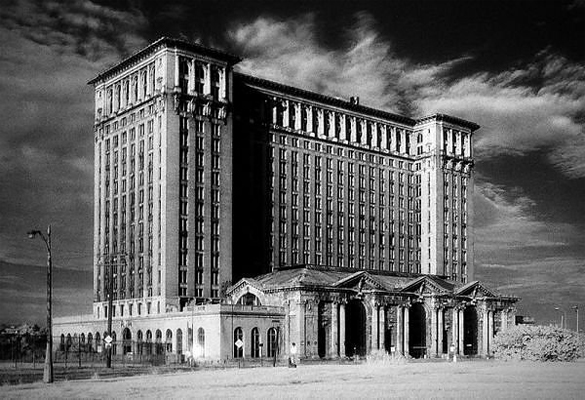 Like so much of early techno, Interdimensional Transmissions is intrinsically linked to the urban geography and history of the Detroit. BMG sees Detroit as sharing a historical and musical collective consciousness informed by issues of race, migration, identity and technology. In Detroit he sees one of the most sophisticated metropolises of the 20th century, a city that "even by 1949 had the remnants of what we would call techno...a city that is so alive that you could pick any year in a hundred a fifty years and you could talk about the amazing things that happened." In broader electronic music cultures Detroit is a signifier of purity, a reference point that denotes a collection of foundational artists and recordings that have so significantly shaped electronic music. Yet for Interdimensional Transmissions, Detroit and rave are not signifiers of nostalgia. They are not place-names to be cited in cultural capital pissing contests. Rather, they refer to an ongoing project. One that strives to engage participants in the same way BMG, Erika, et. al were so transfixed years ago. As BMG told me, "There is a ghost in Detroit, an amazing society that was here, and you can summon it on the dance floor and get to this high level experience that transcends time and place. We talk about rave but it's not a nostalgia thing...it's a safe space for a ritualist connection, it's spiritual but not dogmatic."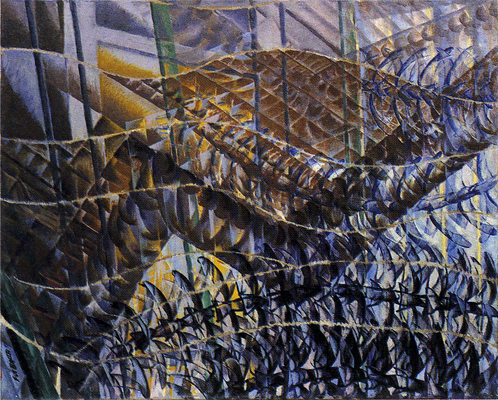 When BMG and Erika DJ they present an opportunity to engage techno's historical continuum, offering an affective experience that preserves the legacy of rave. This history is not presented through text, nor narrative. Rather it is through a purely sensuous experience that transcends subjectivities. It pushes us towards that experience I felt at No Way Back—— a sense of liberation from the quotidien noise that regulates life. To see BMG and Erika play will not transport you to Detroit. It will not resurrect a dead experience. This is no simulacra. It simplys offers the opportunity to make it ours. An opportunity to enact the collective experiences envisioned when we first listened to those time bending classics that made us lose track of where and what we were. To become the bowling ball dropped onto the mattress. Lots of different bodies. Feeling sounds. Fucking with time.

________________

[1] Check out the Interdimensional Transmissions website for more on these voices. [2] Also worth noting is Mike Servito, Derek Plaslaiko, and Carlos Souffront, three professional hitmen who are must see performers. In particular, Servito is a fucking executioner. His performance at No Way Back 2014 most likely permanently altered my brain's chemistry. Also a pro social media follow. [3] Take a break from reading this now and listen to their set at Berghain in 2014. Or really, any of their recorded available online.

The Power Plant