 It's Not U It's Me
The Power Plant 2016
July 30
info

•

artists

•

installations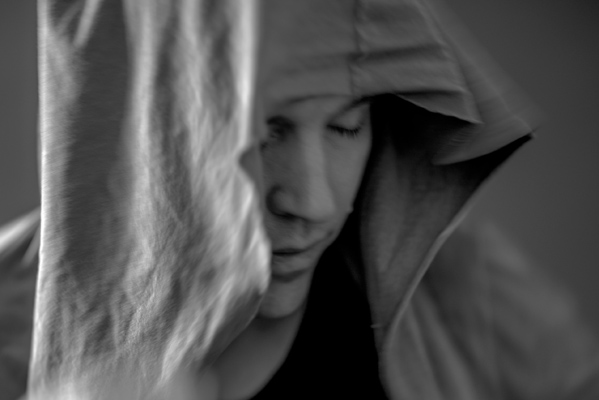 Patrick Russell
https://soundcloud.com/mentalux
Patrick Russell is a true veteran of the US underground, perhaps one of the last unsung heroes of a now lost era in the Midwest. A pure sonic storyteller, he magically transforms the diaspora of acid, IDM, and pure jack energy into a deep, fluent sonic dialog that never fails to devastate both minds and dance floor.

A Detroit-bred DJ, artist and producer since the early 90's, Patrick has now made Brooklyn his home. Perhaps best known as a key figure in the legendary No Way Back parties, his resume includes such highlights as an exclusive 2007 DJ set with Jeff Mills in Detroit and performing at the 2001 & 2008 DEMF/Movement festivals, to regular appearances at Bunker, Mysteries Of The Deep, and Capriccio in New York. His ability to weave unique, long-format narratives has also earned him featured spots at festivals such as Unsound, Brooklyn Electronic Music Festival, and an upcoming appearance at Labyrinth in Japan. Patrick has also been steadily building a strong catalog of high-profile remixes to compliment his increasingly varied, hypnotic, and in-demand DJ sets.

His consummate taste and disciplined execution have created a respect that cannot be purchased. Patrick Russell is not just a name to watch, he is one to be experienced.
Erika dreams on the cellular level, or perhaps of transdimensional intelligences moving through strange patterns on celestial objects, working towards a mysterious goal. Her connection to the dreamworld becomes concrete in her approach to music, simultaneously so solid and yet so ethereal. Erika still finds time to accomplish many things in her waking hours, such as being a member of Ectomorph, co-conspirator of Detroit's Interdimensional Transmissions record label, DJing with vinyl, making music with her pet machines, and running erika.net - a freeform streaming radio station. Erika.net celebrates its 16th year this year, being one of the very first iTunes presets. From 1993 through 1999, Erika was very involved in WCBN in Ann Arbor, as a freeform and jazz DJ, and Program Director.

The daughter of a famed scientist and already running a well known BBS from her bedroom by the time she was 13, Erika is no stranger to expressing her ideas through technology. In 1997 she was handed a TR-606 and asked to join Ectomorph, and has since become an electronic musician of the highest order, focusing on analog synthesis, with live hardware sequencing that allows transformation over time and a deep depth of tone.
BMG aka Brendan M Gillen founded Interdimensional Transmissions in late 1994 when he heard far too many ancient voices in his head. Positive that dimensions were colliding and that he could literally feel the deepest will of some mystic past, he decided not to ignore these voices but to contemplate their input, and thus Interdimensional Transmissions came to fruition and the idea-based project Ectomorph found a true home. Since then the vision has continually grown organically and mutated into something that is hard to describe yet easy to feel. His sets effortlessly combine a multitude of seemingly disparate genres into a coalescing solid sound system sensation - pure transcendent psychedelic wizardry. A polymath or sonic alchemist or something. He has recently launched an IT sub-label called Eye Teeth where he has included his first remix with his modular, and has many new productions and collaborations forthcoming on IT, having recently reconvened Ectomorph.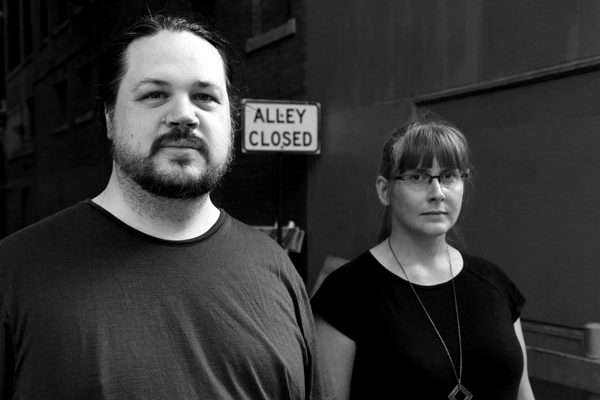 Ectomorph
Ectomorph occupy an unique and strange place within Detroit Techno history. Founded in 1994 as a reaction to DBX, Basic Channel, Rob Hood, Sähkö and Drexciya, they released their first singles in 1995 as an attempt to make Detroit music for Detroit itself, not exclusively for export.

The mystique of their early singles led to mythic status and a strong underground cult following, which they have continued to develop through releases on their own Interdimensional Transmissions label as well as remixes on many high profile labels and projects like "Shari Vari" and the Dirtbombs. Their live shows are legendary for their ability to fluidly incorporate improvisational techniques into their synthesized music (and for the sheer amount of analog equipment that they bring). Now the Ectomorph show is all analog, no computers or samplers or even drum machines, all the sounds come from the modulars and the mountains of Moogs.

The recently reconvened Ectomorph have an EP due out soon with Tin Man, and a new single and album this fall all on Interdimensional Transmissions.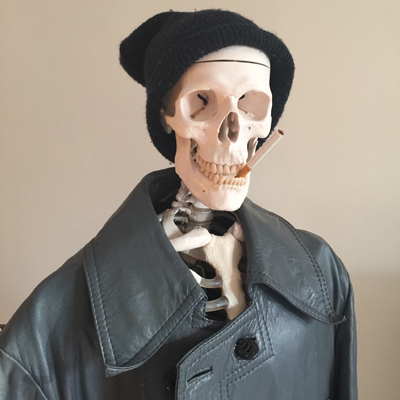 Justin Long
https://soundcloud.com/justin-long
Chicago native Justin Long discovered his fascination for uncanny music at an early age when his mother entrusted him with her record collection that spanned from UK punk to American dance. This served as a gateway, stimulating his journey into the sonic vortex. As a child of Medusa's on Sheffield, Long gained a higher level of musical education. His weekly pilgrimages to this venue's all-ages hedonistic dance parties supplied a compelling musical concoction of acid house, UK bleep, industrial and new wave. Possessed by these unorthodox forms of music, Long purchased his first set of turntables and began to collect 12-inch singles from local record shops. Though his intentions were solely to pander to his musical appetite in the privacy of his bedroom, this acquisition proved to be the genesis of a voyage that continues to present him with new challenges that are met with an unforgiving dogmatic approach.

Long can be found at Hugo Ball, a gathering that was founded with music collaborator, Nathan Drew Larsen and sustained with the Hugo Ball troupe. Long has been officially named Senior Resident of Smart Bar. Most recently he has been collaborating with Kenneth Zawacki as Circling Vultures, their debut EP on L.I.E.S. was well received.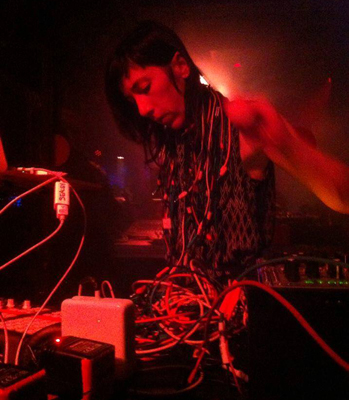 Christina Sealey
https://soundcloud.com/christina-sealey
For most, being part of a legendary techno outfit like Orphx would be triumphant enough for one lifetime, but for Hamilton resident Christina Sealey, it's just the tip of the creative iceberg. Sealey earned a Masters of Fine Art from the Edinburgh College of Art in the UK and is currently an assistant professor at OCAD University in Toronto. Her paintings have been shown in the Royal Overseas League in England, Bau-Xi Galleries in both Toronto and Vancouver, the Art Gallery of Hamilton, and the Frederick Horsman Varley Gallery, to name but a few. She's even painted a portrait of Margaret Trudeau. Her DJ sets are similarly phenomenal—she followed Helena Hauff's superb show at Unsound Festival [in 2015] without batting an eyelid.

- Daryl Keating / Thump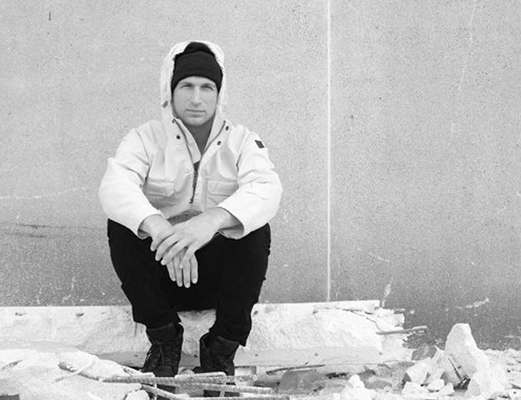 FIT Siegel
https://soundcloud.com/fit
FIT Siegel otherwise known simply as FIT, has quietly risen to become a pillar of the Detroit underground. Siegel studied production under the tutelage of "Mad" Mike Banks within the hallowed halls of Underground Resistance's Submerge building. His years of hard work paid off with his debut record "Tonite", a bona fide underground hit released on Omar S' FXHE label in 2012. FIT has worked closely with Alex O. Smith, remixing his anthemic track S.E.X. and issuing "Enter The Fog" 12", a focused collaboration with Gunnar Wendel (Kassem Mosse) also on FXHE. More importantly, FIT has internalized the fierce DIY ethos of both UR and FXHE through his own label, FIT SOUND, and his crucial midwest distribution center, widely considered to be the finest source of new vinyl from the lionized city.

As a DJ, FIT follows in the genre free footsteps of Motor City legends Ken Collier and The Wizard. Rather than cordoning off a specific sound, he pulls freely from disco and post punk, to the most alien forms of techno and house music breeding in Detroit today. His unique take on the Motor City sound has taken him to South America, across Europe, Asia and Australia.

Back home, there are few more dedicated to the advancement of underground music than FIT. His days in Detroit are spent speaking and collaborating with producers such as Kenny Dixon Jr, Andrés, and Theo Parrish, finding new ways to push the music further. His nights are spent in his studio, producing, mixing or editing new material for upcoming projects. FIT has become a compendium of music from a city that many revere but few understand. With his production, DJing, label and distribution hub, the hardest working man in techno is looking towards the future now more than ever.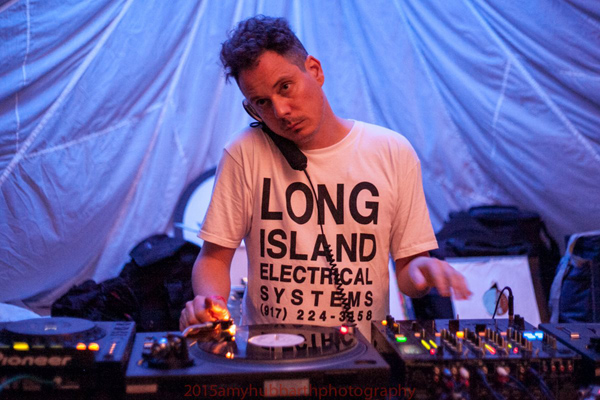 Scott Zacharias
Scott Zacharias is musically ambidextrous, the co-founder of both Detroit's Macho City and Disco/Secret with Mike Trombley, and the original resident of Oslo. He started in thrash bands as a teenager then moved on to space rock project Monaural before his interests in Jazz ultimately led him to the traditions of Detroit's deep house DJs, and then beyond into a truly expansive almost psychedelic take on Disco and all its weird friends. He has blossomed into Detroit's best kept secret, a true student of freeform dance music.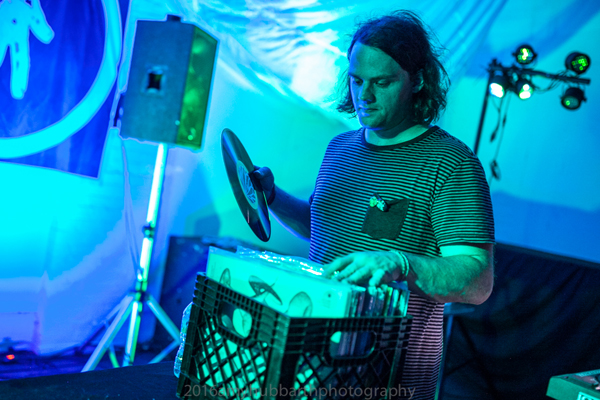 John Elliott
https://imaginarysoftwoods.bandcamp.com
John Elliott is a multi dimensional powerhouse from Cleveland — a former member of Emeralds, one half of the duo Outer Space (who have remixed Erika for Interdimensional Transmissions), the only member of Imaginary Softwoods, as well as the label head of the highly-regarded Spectrum Spools imprint. His rare live appearances (including a legendary show at Labyrinths in Japan in 2013) are the stuff of electric dreams and have the power of reducing humans to bare, unthinking, but infinitely sensitive awareness. For The Power Plant show, John will be performing as he does in the Outer Space room at No Way Back, by showcasing his incredible ambient, atmospheric and experimental record collection in the form of a brilliant sonic collage.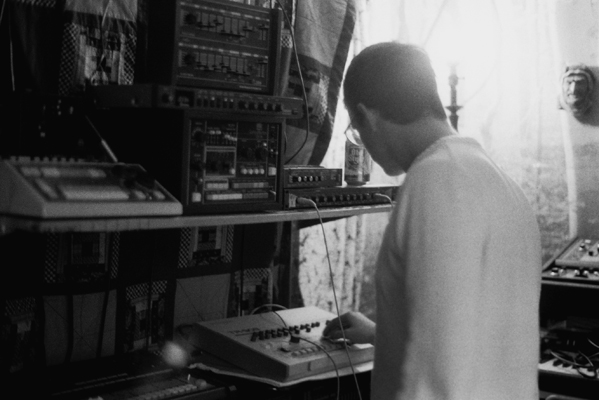 Beau Wanzer
https://soundcloud.com/bwanz
Beau Wanzer grew up moving between the states of Texas, Oklahoma and Kansas. Dressed in black the teenage Wanzer would brave the deep southern heat visiting record stores purchasing with the most whacked out album covers. This methodology led him to the works of Skinny Puppy, Sleep Chamber, Absolute Body Control and a host of other industrial, noise and punk bands. Whilst Wanzer played guitar in bands for over eight years he bought his first synthesizer, a Roland Juno-6 at the end of the 1990s and began creating his own synth music. A short while later he moved to Chicago to study molecular biology and began working at Weekend Records & Soap in 2001. It wasn't until a couple of years later that he began to consider the possibility of releasing his music following a friendship with Melvin Oliphant III, a.k.a. Traxx. The two recorded music together as Mutant Beat Dance and Wanzer's first 12", 'F.U. Klaxon' came out on Traxx' Nation record label in 2008. Wanzer participates in frequent collaborations exploring various aspects of noise and sound, for example creating rhythmic techno as Civil Duty with Shawn O'Sullivan and somewhat raucous synth & electro with Elon Katz under the Streetwalker moniker, a project which saw the release of an album on Cititrax in 2013. Wanzer has released a variety of music under his own name across labels such as L.I.E.S. Russian Torrent Versions and his untitled self-releases, secreting grotty synth and drum machine workouts, not quite techno, not quite punk but scuzzy mutant hybrids of the two. Wanzer released his debut album on BW in October 2014. Music for the lost and the damned and those that want to be.
For over a decade, Jason Amm's work as Solvent has neatly defied categorization. His music is too sweetly melodic for techno or acid, his compositions too fiendishly detailed for synth-pop. He was too steeped in the sounds of the '80s to participate in the incipient IDM scene; he was briefly lumped in with the short-lived electroclash movement, only to outlive it; he's played "minimal wave" parties and goth clubs, indie-rock shows and techno all-nighters. But even as words fail in the face of Solvent's music, its pleasures are anything but elusive.

Today, Zimbabwe-born Jason Amm lives in Toronto, ON, where he spends his time obsessively grappling with an outsized collection of vintage analog synthesizers, samplers, and sequencers. Solvent first materialized in 1997 with a string of singles and full-lengths (1998's Solvent, 1999's Solvently One Listens) on Amm's own Suction Records, the Toronto-based label he founded with Lowfish's Gregory DeRocher. The watershed release Solvent City (2001) on Berlin-based Morr Music introduced Amm's sound to a wider audience, and Apples & Synthesizers (2004) marked Solvent's move to Ghostly International. Along with notable remixes of artists including Soft Cell, Alter Ego, and Adult., Solvent tracks have appeared on high-profile DJ mixes and seminal compilations.

Solvent's most recent record on Ghostly International, 2010's Subject to Shift, marks a turn for the darker as Amm embraces his love of the abrasive sounds of acid and industrial. And while a sinister tone or two now dances among Solvent's sparkling hooks and bright streaks of synthesizer, and while Amm's music drifts even further from accepted genre-specific reference points, Solvent's sound has only deepened. After more than ten years of composing love songs for robots, Amm sounds like nothing more than himself.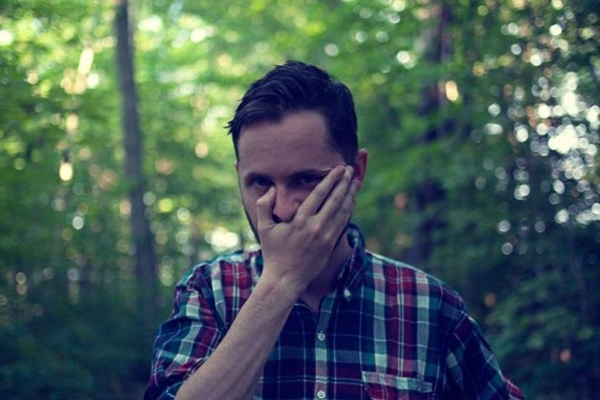 Nautiluss
https://soundcloud.com/nautiluss
A North American leader in blending UK bass music with wide ranging techno, house and downtempo, Nautiluss also blurs the lines between organic and synthesized. Though darker toned techno occasionally reveals itself in the nuanced textures of his music, the current Nautiluss sound balances itself in heavy basslines, warm melodies and looped synth grooves.

The former Montréaler and video game veteran began DJing in the mid-90s and producing just a few years after that. He established his Nautiluss solo project with an ominous anti-club sounding split 12" with Lord Skywave (Simon Lord, formerly of Simian). He veered into a club focused underground techno, full of smooth bass lines and dazed harmonies, occasionally gleaning from moody pop territory and getting the attention of labels such as Martyn's 3024 and Tiga's Turbo Recordings. In the past few years, he's brightened up into soft-edged bouncing house – his latest EP pounds with disco beats and spring-loaded bass, synth melodies tugging at the corners. His recent signing with Ghostly International alters the frequency slightly again with an upcoming 4-track EP for their House & Techno offshoot Spectral Sound.

As a true stalwart of the Toronto scene, party folks in the know keenly reminisce about his appearances at countless after-hours loft jams or 2013's Toronto 3024 Boiler Room Takeover. He has since taken his machine-driven live set to international stages such as Berlin's Panorama Bar, Montreal's MUTEK, and Vancouver's Seasons Festival, all while running his radio show "The Borderland State" on TRP.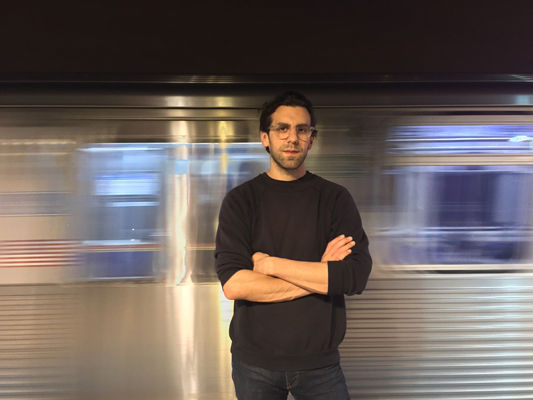 Jordan Zawideh
https://soundcloud.com/jordan-zawideh
Jordan Zawideh is a true Midwesterner, hailing from Chicago and born in Detroit. With almost two decades of experience playing clubs within the late night party scene, Zawideh has developed an improvisational technique with his record mixing that's inseparable from his personal and creative roots in these two midwestern cities.
 
Zawideh has been a long time Kstarke Records employee. It was this relationship that led to his debut release, a groove called "Newton's Sleep" released on 'Kstarke Records: The House That Jackmaster Hater Built' alongside side artists such historic artists as Ron Hardy and Larry Heard. 
 
Jordan keeps busy curating a stronghold of stripped down and bare bones house music with Acid Dreams, his successful monthly party representing an active reaction to Chicago's deep music history that has been running for over 4 years. Regular guests include live performances such as Hieroglyphic Being and DJ sets from contemporaries like Traxx, Tevo Howard, BMG, JTC, Kevin Starke, the list goes on & on.

  With an approach to music production much like that of his jazz heroes, Jordan learned synthesis from its early beginnings in dance music as a means to explore his first sonic inspirations he experienced in the warehouse party scene in Detroit from mid to late nineties. The result is a sort of a fantasy, a love affair between early era Chicago house music and the Detroit aesthetic, coming from the perspective of a witness rather than that of an outsider. Here is a rare chance to watch the journey of a true head as they react to their influences and make a sincere effort to contribute to the history that inspired them.
It's Not U It's Me has mobilized a diverse curatorial team to reconceptualize what a party could be.



Sign up for our mailing list: